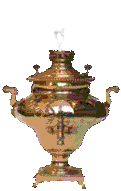 Новости
News
Update
May 3
Справочник
Directory
Update May 4
Объявления
Announcements
Update May 4

Спонсоры
Sponsors
Update May 3
In "Top 10" Lists
USA Russians — #9

Russians in USA — #8
Russian Arizona — Русская Аризона
---

FREE Lecture — Friday, May 3, 2012 — 7 pm

Legacy Gallery, Second Floor Salon
7178 Main Street, (NW corner at Scottsdale Road)
Scottsdale, Arizona

A Russian documentary about Project Restoration Russia and Marilyn Murray's
counseling method and new book.

Andrei Nigai, Documentary Producer
Natalia Nigai, Ph.D., Director, Murray Method International Center, Moscow
Roman Popov, Director, Pastoral Care, Health Restoration International, Ltd.
Roy Carlisle, Editor
Soviet survivors to tell their tales of healing, The Arizona Republic, Nov. 6, 2006, Page B12

---
Новая Объявления — New Announcements
Terms of Use
Anyone who submits text, images, and/or information for posting on this website assumes the responsibility that submitted information is not false, defamatory, inaccurate, abusive, obscene, profane, offensive, threatening, harassing, racially offensive, or illegal material. The confidentiality of all users of the website is protected by the US Constitution and Arizona laws.